How to start?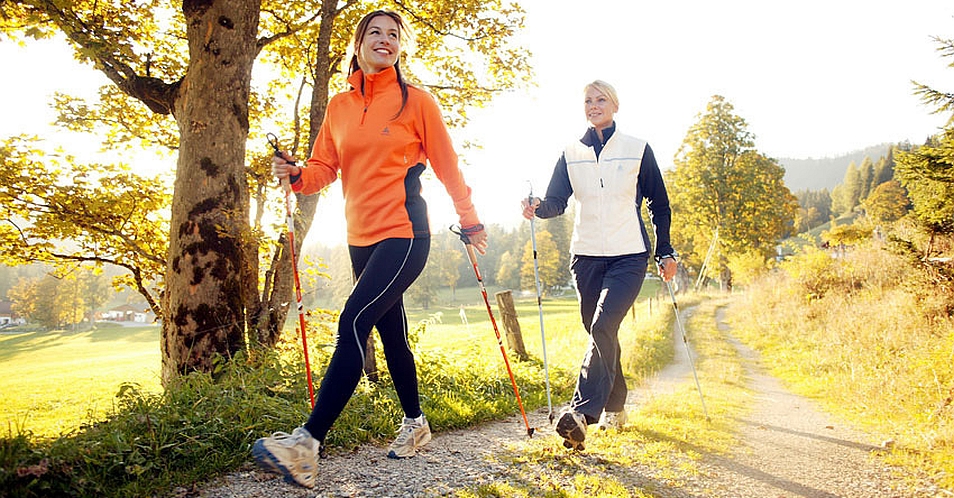 Just give it a try!
We regularly offer 45-minute taster sessions. This will give you an insight into how the poles can propel you along and work the whole body. You will also understand why it is important to learn the technique properly in order to get maximum benefit.
If you enjoyed your first taste of Nordic Walking, you can join us for a four week 'Learn to Nordic Walk' course. After completion of this training, you will receive your freedom card. With this card, you can not only join our fitness and holiday, but through our affilliation with Nordic Walking UK, you can join walks all over the country!
Come along and join us – it's fun! No special equipment needed; just some comfortable shoes, a rain jacket and something to drink.
Just call or email us to book your place on the next taster session, or sign up for our Meetup Group to see all our current activities.