Why Nordic Walking?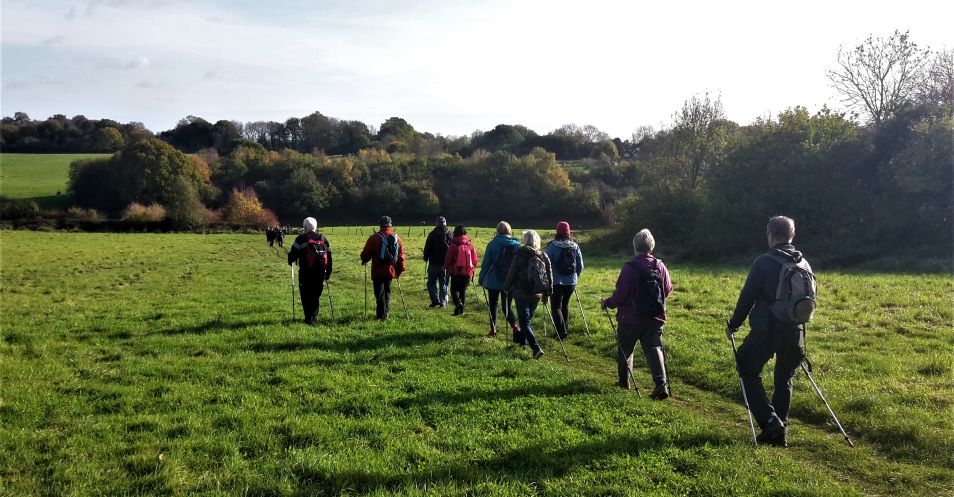 Yes, we know. At the first instance it might look a bit silly. In fact, people do ask us regularly where the snow is. Other people ask us why Nordic Walking, can I not just join you without the poles?
For starters, we think it actually looks cool and purposeful. But even if you don't agree with us, there are some good reasons to pick up the poles!
Nordic Walking was originally designed by elite cross country skiers as a way to stay in top shape throughout the Summer months. Honestly, they would not have wanted to waste their time if it wasn't an extremely effective way to boost their fitness.
And now it has grown into a popular way for people of all ages and fitness levels to gain fitness, tone up, lose weight and improve their health.
Why?
Nordic Walking provides an extremely efficient form of workout, combining both cardiovascular training with strength training. Unlike normal walking, trekking or rambling, Nordic Walking poles are planted behind you in order to propel yourself along. This engages the upper body and makes you feel lighter on your feet. The harder you push the poles, the stronger you will get. This not only helps you look and feel good, it helps your bones to stay strong too.
The major advantages of Nordic Walking are:

You use 90% of your major muscles so your upper body gets toned and strong as well as your legs and bum!
You can burn 20-40% extra calories by using the poles - this can really help with weight loss
The poles take part of your weight, which takes the pressure of your knees and joints
Most of our walkers find that the gentle movement reliefs pain in their back and neck
It is fun and sociable. Have a chat and a laugh, feel good and still get all the benefits!
The combination of being outdoors, exercise, socialising, the rhythm of Nordic walking and becoming more mindful really helps your mental health too. Most of our members really feel the difference.
However, in order to gain maximum benefit from Nordic walking, it is essential you learn the correct technique from a qualified Nordic Walking instructor. There really is a big difference between Nordic Walking and just walking with poles.
Now that you've learned a little about what Nordic Walking is and how it works, why not find out what it could do for you? The best way to feel the difference, is to try one of our taster sessions. We regularly run free taster sessions in London. Click here to find out where the next possibilities are, or give us a call on 020 3627 0527.
If you have some friends who would like to try it too, but the session dates won't work for you? We might be able to run one specifically for you.